Susan Schein Automotive is the leading used car, truck, and SUV dealership in Pelham, Alabama! We are proud to offer world-class service, fast credit financing, and a large selection of high-quality and reliable used cars from top automakers. 
At our Pelham, Alabama used car dealership, customer service is our first concern. When you shop for your new vehicle at Susan Schein Automotive, we want to ensure you're 100% comfortable with your decision. Take a look at the history of Susan Schein Automotive, browse our extensive inventory, and reach out to us with any questions you may have!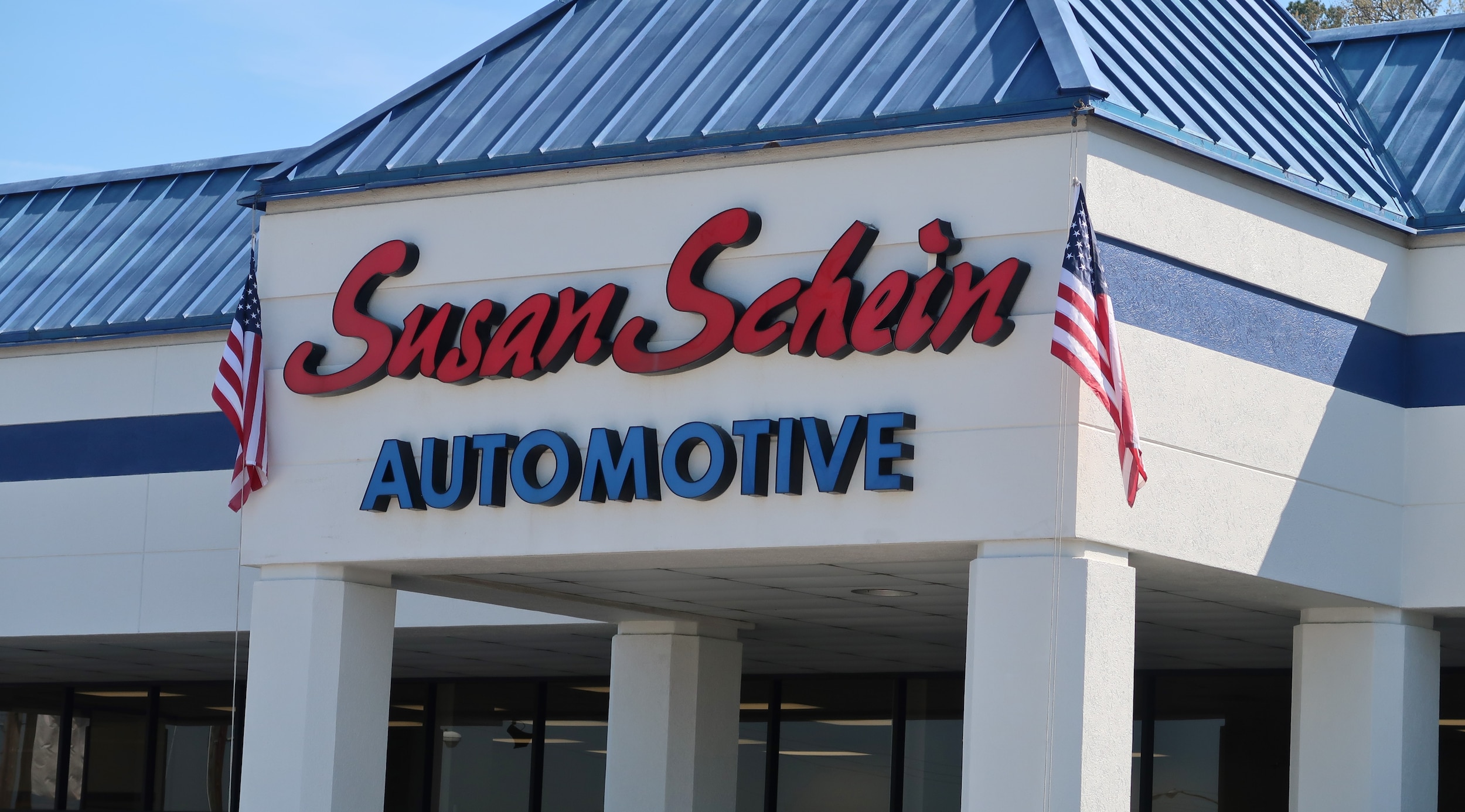 History of Susan Schein Automotive
Susan Schein Automotive began in 1974 by Susan's father. Over the years Susan Schein Automotive has changed names a couple times. Originally, the dealership was known as Strickland Chrysler Dodge, then Strickland Chevrolet. 
After college, Susan Schein returned to Alabama to run the dealership in 1984. It was always her dream to work closer to her family and work for her father. For 8 years, she worked side by side with her father, soaking in everything she could about the business. 
In 1992, her father sold her the dealership. As she took over the dealership, she worked to empower her employees and make it feel like a team. Today, you'll notice this team-like, friendly atmosphere as soon as you walk through the doors of the dealership!
Susan Schein's Community Involvement in Pelham AL and Beyond
Susan Schein Automotive makes it their mission to be deeply rooted and involved in community initiatives. 




As a female-owned dealership, we are focused on charities for women and children like SafeHouse, a full-service domestic violence and sexual assault center which provides emergency services to Shelby County. Specifically, Susan Schein Automotive works on the vehicles for SafeHouse. 




Additionally, Susan Schein Automotive works with Family Connections - a runaway organization and Bell Center, which assists mentally handicapped individuals.
Shop Used Cars, Trucks, and SUVs at Susan Schein Automotive
We know that finding a high-quality, reliable vehicle is an important decision. It's our mission to help you find the very best used car, truck, or SUV for your lifestyle and budget. From the moment you start considering your vehicle purchase, to the moment you walk out of our doors, we want you to experience a hassle-free car buying experience. 




We're sure you'll love our family-like atmosphere and customer-first approach! Located in Pelham, Alabama, we proudly serve Hoover, Vestavia Hills, Birmingham AL, and Bessemer AL. Our staff is eager to help you find the used vehicle of your dreams. 




Shop our inventory of used cars, trucks, and SUVs, and reach out to us if you have any questions by calling us at 877-806-3882.